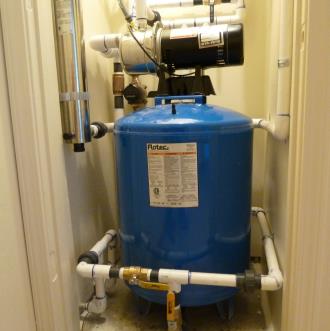 We are a full service Water Harvesting company.  We are licensed, bonded and insured for residential and commercial water harvesting.  We consult with you to assist you in accomplishing your water harvesting objectives one sector at a time.  We install turn key systems or just the components you desire.  We also work directly with general contractors on below grade or above grade concrete tank installations and swimming pool conversions to rain water storage cisterns.

Rain Water Harvesting System Design and Installations

FDA Approved Drinking water systems

ARSCA and WMG certified Practitioner

Consulting and design fees starting at $85 per hour

Swimming Pools and rain water storage

Design a sustainable pool project

Convert your existing swimming pool to a cistern

New construction installation and retrofit installations

Consultation on all types of work

Cost analysis of different storage types

Cistern Installations

Below ground concrete 5,000 to 100,000 Gallons from $1.35 gallon

Below grade EcoRain systems start at $1.00 a gallon

Above grade Ferrocement, shotcrete and concrete cisterns

Above grade, lined, steel cisterns from $.65 a gallon

Grey Water Systems

Design the best systems for maintenance ease

New installation and retrofit installations

We perform maintenance on existing systems

Earthworks Design and Installations

Design and installations to capture water on site for Desert landscaping

We work with your Landscape Architect

We work with Do it Yourselfers.


Call 520-631-4676 to discuss consultation fee schedule

This page was last updated: March 20, 2015