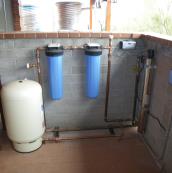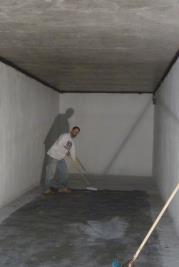 Water Harvesting International was founded by one of the swimming pool and spa industries most innovative and energetic people, Mark Ragel CSP, CBP.  Mark started in the pool and spa business literally carrying his father's tool box.  His father started building concrete and steel water containment structures in southern Arizona in 1946 for the Austad Steel Company.  From water storage to swimming pools Marks father built his reputation on integrity and innovation.  After 23 successful years, Marks father launched Patio Pools & Spas in Tucson with Shasta Industries in 1969.  Patio grew to become one of the world's top 16 Pool builders under Mark's leadership from 1981 until it was clear he needed to sell his ownership in the company in early 2010.  Mark and his team built over 20,000 shotcrete pools throughout Southern Arizona.  Mark and his late father represent a 74 year construction legacy in Arizona.

A major shift took place in Marks life in the fall of 2008.  Mark was approached by Ed Harrow of Heartbeat for Africa to use his experience and his heart to bring clean drinking water to rural villages in Ghana, West Africa.  Mark traveled to Africa in early 2009 for the completion and dedication of three, 12,000 gallon rain water harvesting storage cisterns.  The experience changed Marks life and business focus. 

Since the initial projects in Africa, Mark has worked diligently to locate and test different equipment and implement many water purification systems through the mission teams at Pantano Christian Church.  Through Pantano Christian Church, Heartbeat for Africa and other mission partners 13 water harvesting cisterns have been completed in rural Ghana bringing life through clean water to thousands of people.

In Southern Arizona we specialize in sustainable solutions to families implementing rain water harvesting and grey water reuse systems for both residential and commercial uses. 

We specialize in below grade, concrete cisterns 7000 gallons and larger.  We install above ground cisterns of all types.   We also specialize in converting existing swimming pools into water storage cisterns for either irrigation uses or a complete FDA approved

drinking water storage system.

This page was last updated: April 19, 2020